There is a video on Facebook which shows a custom SCAR V2 gel blaster blowback mod.
Looking closely at the video it's pretty easy to tell how the internal mechanisms are working. You should be able to recreate this with a few items that you can addon to the existing internal mechanisms of the blaster.
A few materials that seem to be used
2 switches,

1 slide switch.
1 lever switch.

a electromagnet like a push pull solenoid,
1 large magnet block
1 piece of heavy steel
approx 15cm long clear tube
some counter weights that can fit inside the clear tube
a long piece of bar approx 40-45cm long we'll call this 'chamber bar', it needs to be long enough to reach from the electromagnet to the back of the blaster.
a long spring we'll call this the recoil spring.
a small piece of bar (approx 11cms long) that you can bend about 1cm up from both ends at a 90* angle, we'll call this the 'U-bar'.
How it works
The entire mechanism of the blowback modification gets powered on by a series of switches receiving power from the blaster's battery pack. A lever switch is placed behind the trigger, as the trigger is pulled the circuit is closed sending power to the second switch (slide switch) which is mounted above the push pull solenoid.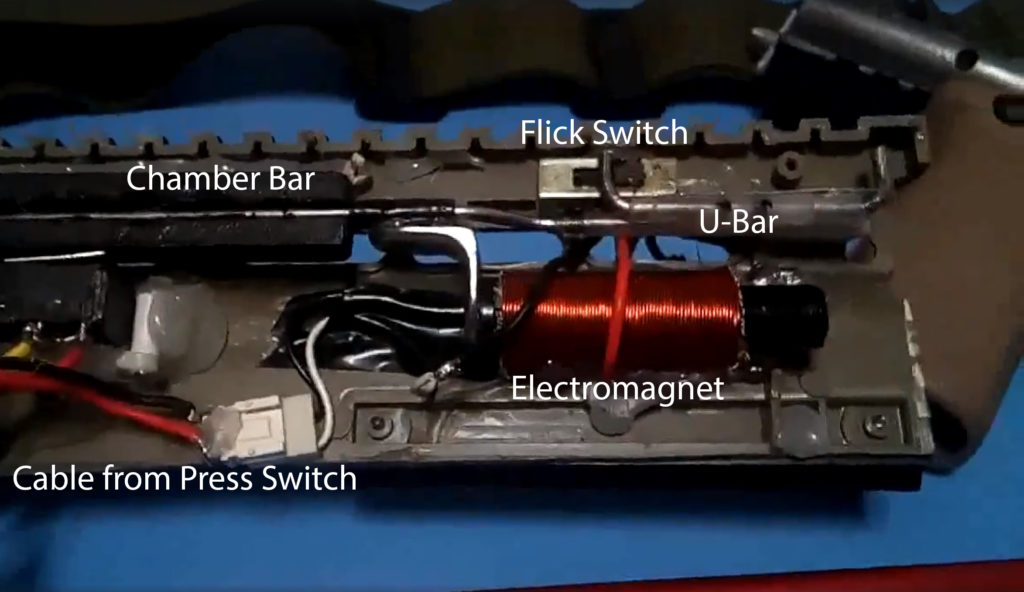 The electromagnet has a bar attached to (chamber bar) which gets launched out from the push pull solenoid and will spring back from the other end. This chamber bar has a second bar attached (the U-bar) as this moves back it turns off the slide switch, as the U-bar is sprung back forward it turns the slide switch back to the on state which powers up the
push pull solenoid basically repeating this process again.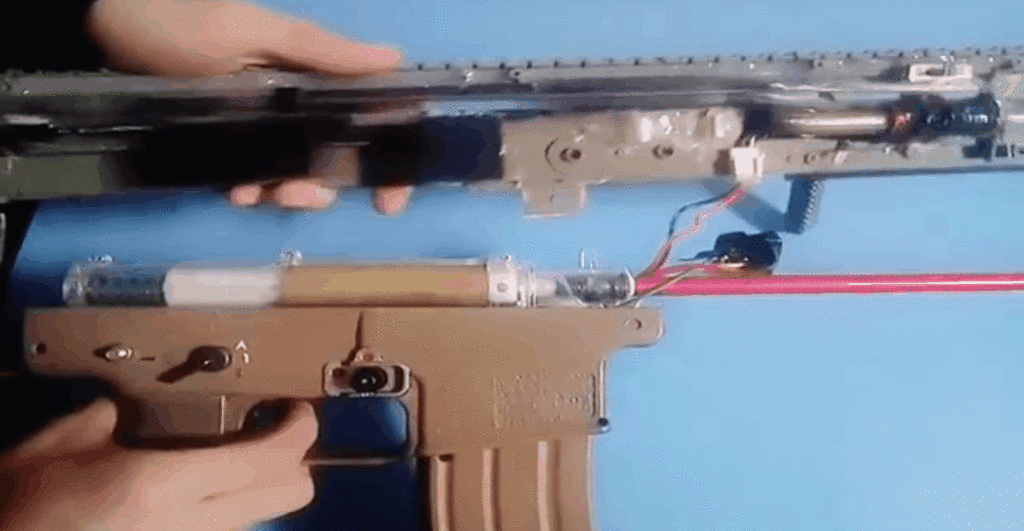 Now at the other end towards the butt end of the blaster, this is where you place the clear tube with the weights that are attached to the chamber bar, and what appears to be a magnet block. The heavy steel is also placed in this end and is attached to the chamber bar. (Note: the heavy steel affixed behind the plastic chamber slide). As the chamber bar gets launched from the push pull solenoid and reaches the end of its motion the spring forces it back forward which causes the heavy steel to quickly snap on to the magnet block. You need this snap to push the chamber bar back forward with enough force to turn the slide switch back on.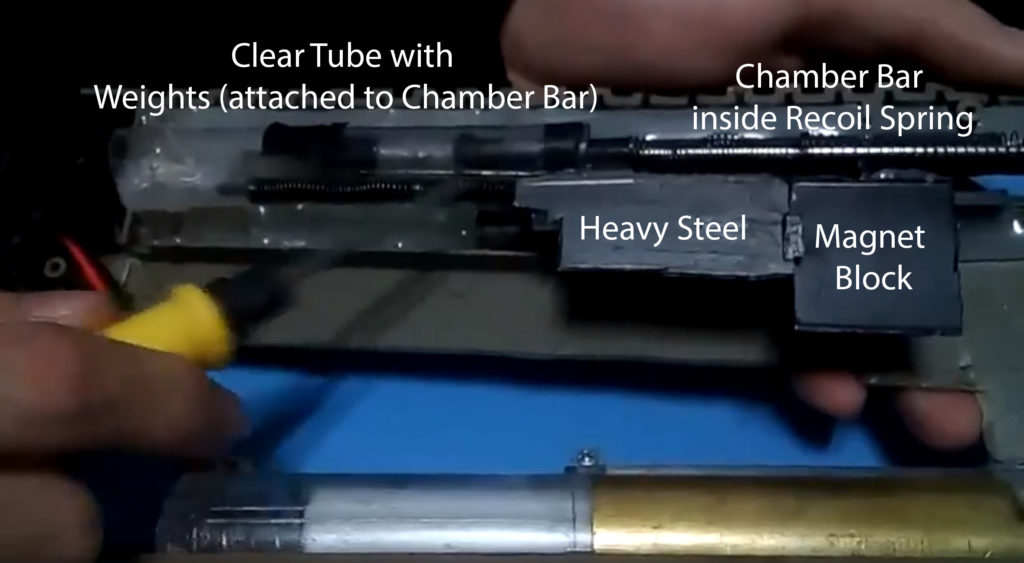 Due to the weights in the clear tube that are attached to the chamber bar moving back and forward is how you get the blowback feel.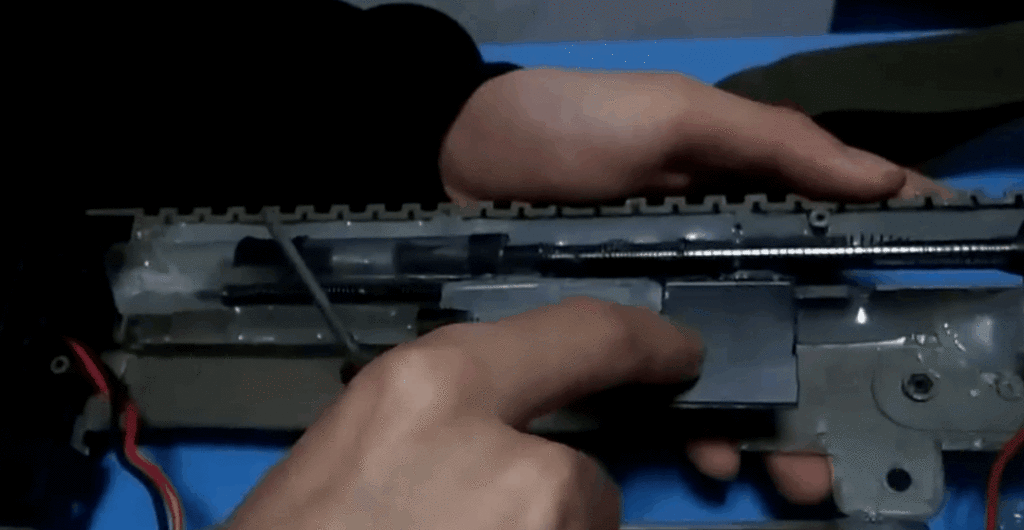 Hopefully this sheds light on how this custom mod works and hopefully the author will one day post a detailed instruction with the appropriate materials required to putting this mod together.