Player maintained King of Avalon player stats tracking trial has begun.
Currently only a limited number of submissions will be accepted, the data is maintained by user submission and auto-refreshed every 5 minutes. Pending success of the initial trial submissions limit will be expanded.
Help create the largest King of Avalon Dragon Warfare Player Stats database.
Additionally you can use King Tools app on Android to browse player stats on your phone or tablet. This is fantastic for on the fly checking of player stats.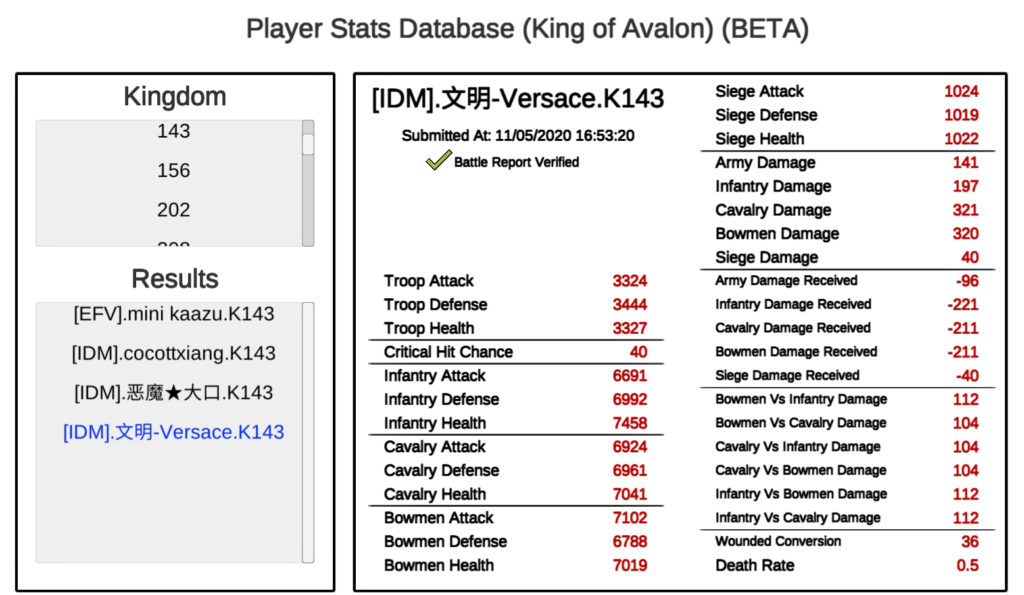 You can download King Tools for KOA for FREE now on Google Play.