Development Release of King of Avalon's building requirements. Added the Can I Build It calculator below for convenience.
---
Development Changelog
2023-01-24: Made resource deductions easier to see.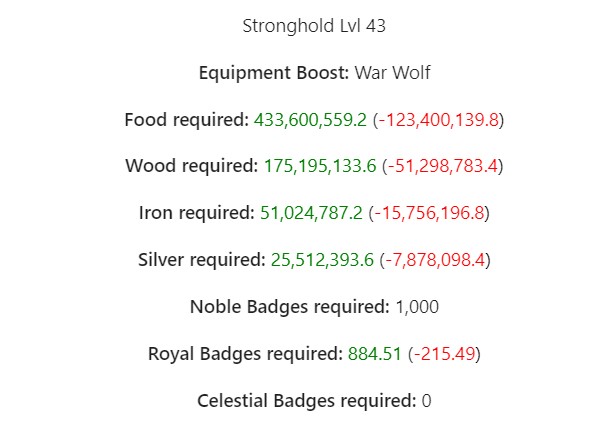 2023-01-23: Added Support for Hero Royal badge discount, can now use Cillian's Royal Badge Requirement % to reduce number of Royal Badges.

2023-01-22: Added Support for Lord Equipment Set Resource Discounts, select your lord equipment set to reduce the amount of resources required.