Since I recently started to mine BitTorrent Token I realised I'm spending more than I'm generating so I set out to figure out how to protect my crypto from being burned up faster than I could generate it, the answer was simple disable the cryptocurrency spending in the settings.
Three easy steps to prevent your BitTorrent Tokens (BTT) from being spent.
1. Log into your BitTorrent Speed account.
2. Click on the 'Cog' icon to open up the 'Settings' window.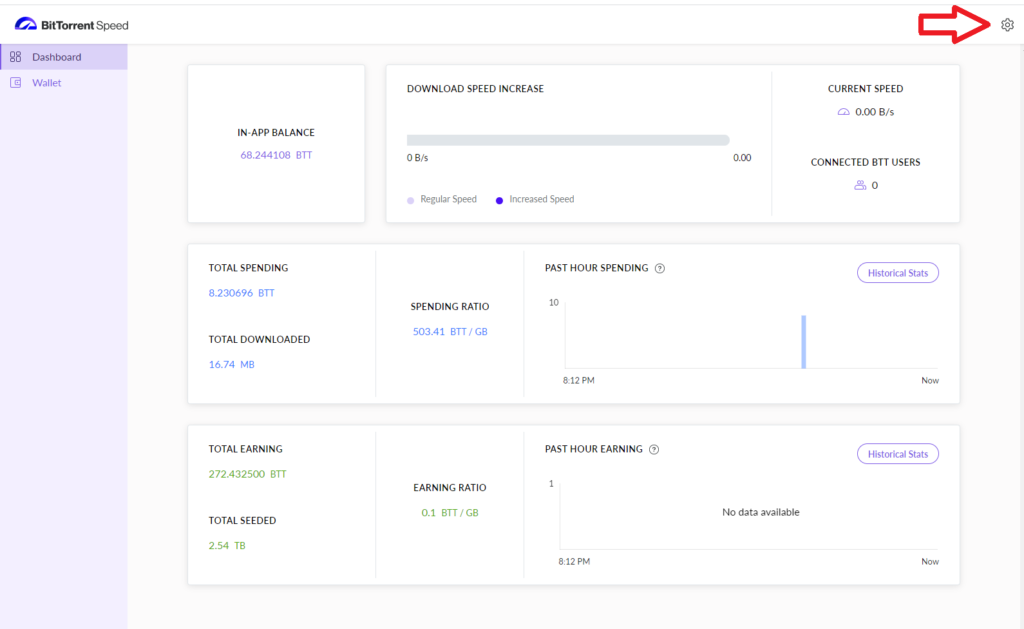 3. In the Settings window, Toggle the 'Increase speed with BTT' to the 'Off' state.