Helpful easy to use tools to help rule any kingdom, available for FREE now on Google Play.
Current features include Troop March Calculator & Can I Build It, the Building Upgrade Resource Tracker.
Troop March Calculator
Simple 3 Step Calculator to put together the perfect formation.
Click to Copy design for ease of use.
Intuitive User Interface to assist you with any input errors.
Can I Build It?
Track up to 3 different building upgrade progress.
Keep track of unopened in game resource items.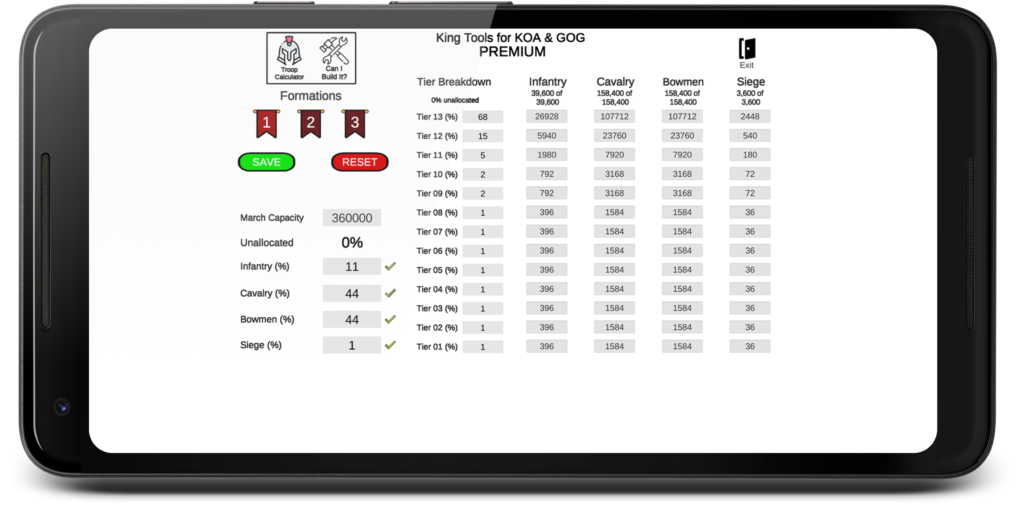 Player Stats Tracker
Browse player stats on your phone or tablet. This is fantastic for on the fly checking of player stats.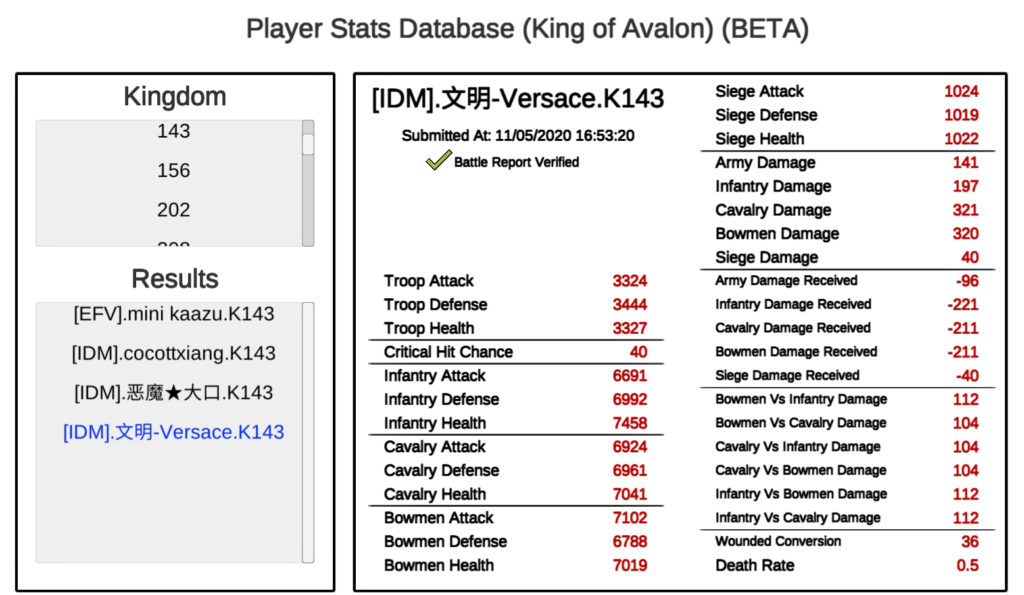 The app is free to download and use, the app contains ads, with an option to purchase the Premium Feature to disable ads and unlock the first of hopefully many more premium features to be implemented. The Premium Feature is a great way of showing your support for further development of this tool. 
Thank you all who submitted feedback during the development stages. Let me know if you'd like any further additions to King Tools.