The fastest way of course is the tried and tested method of time….pure time…unless you're rolling in money it's going to take a good few months to at least jump from VIP 11 to 12 even longer if you're under VIP 11.
What's the major benefit to getting VIP 12?
Quick Lord Talent switch!!!!!!!

Save time swapping between Gathering and War talents.
Save 1000 gold every time you want to swap between Gathering and War talents.
The above itself is worth $180 in one-time spend if it ever came into the Gold Store as a standalone unlock!
So what ways can I get more VIP Points?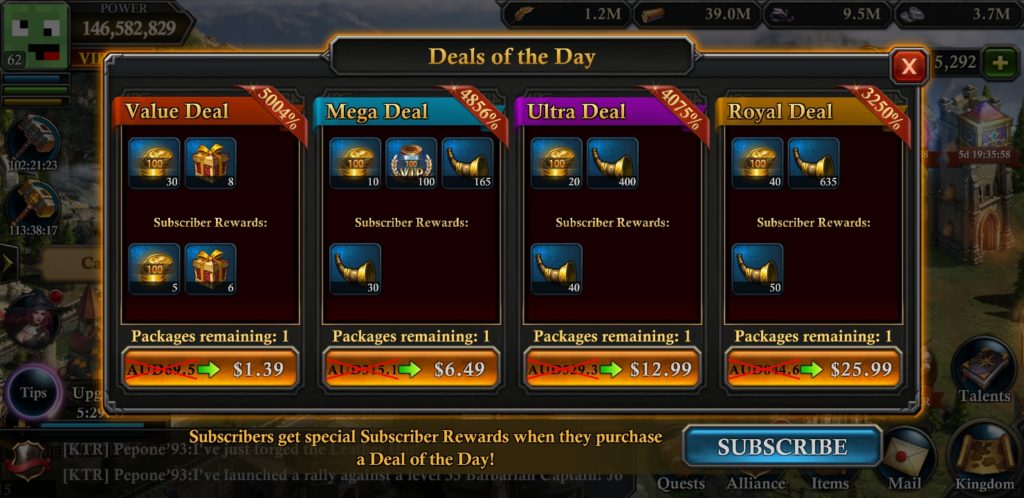 Signing in every day, consecutive sign ins increase the number of VIP points earned each day, up to a maximum of (500 points). (Free)
Spire Loot, 100 VIP Points get up to 100 per day (10000 points). (Free)
Alliance Store, purchase 100 VIP Points from the alliance store with Alliance Honour points. (Free)
Purchase from Item Store or VIP menu. (100 Gold)
Deal of the Day, purchasing the Mega Deal gives you 100 of the 100 VIP Point items. ($)
Tip: Any gold you win from events or other rewards unless you're using it for shields honestly spend it on the VIP points,

– AngelofDev, Tried and Tested.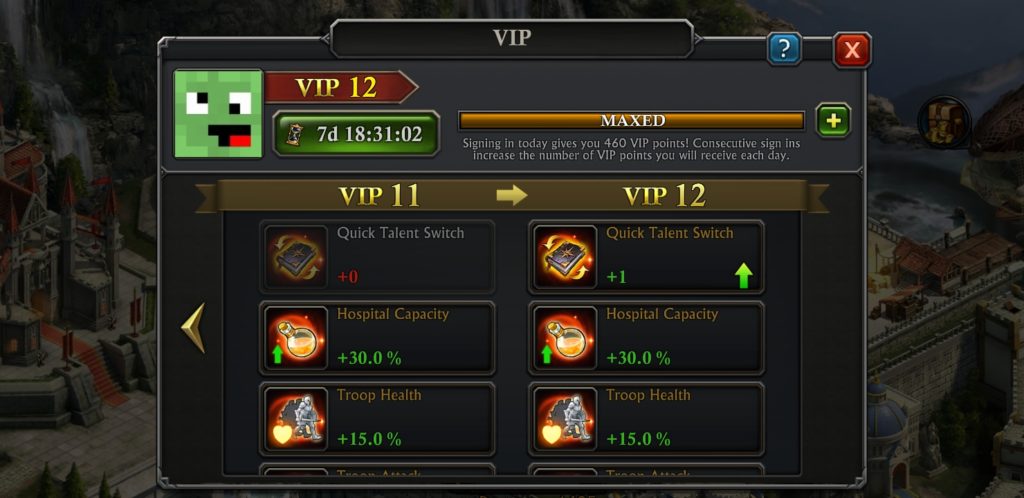 Try out the below calculator to estimate how long it will take you to unlock VIP 12 if you try the above points.