Have you noticed that white images and backgrounds look like they're being back lit by a warm white light making the colour white look yellow? Well here's a quick guide below on how to fix up your Monitor's colour profiles.
Windows 10/11 computer
Press the Windows key on your keyboard to bring up the Start menu.
Type "color management" to search for the Color Management settings and press Enter to open the Color Management window.
Select the display from the 'Device' drop down list. 
Check the 'Use my settings for this device' checkbox.
The 'Associate Color Profile' list will open, from here scroll down and select the "sRGB IEC61966-2.1" profile (this will be grouped in the "ICC Profiles" group), click "OK".
The 'sRGB IEC61966-2.1' profile should now be added to the list of device profiles.
Select the profile and click on the "Set as Default Profile" button to apply the changes, click the "Close" button to close the 'Color Management' window.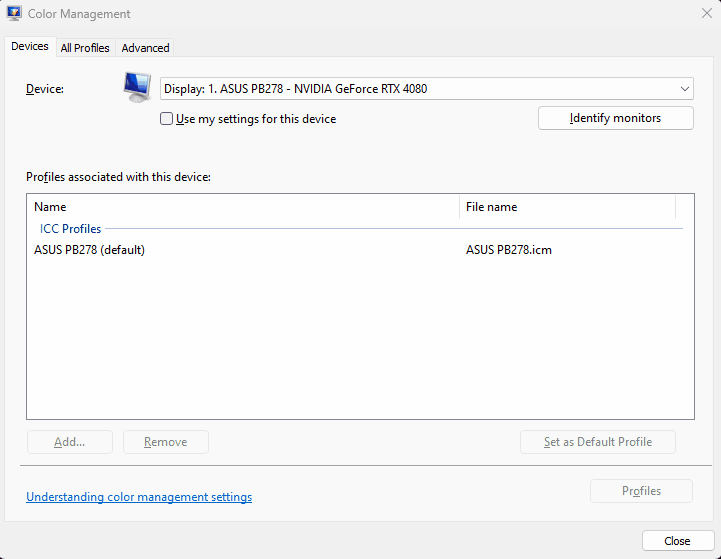 Your display monitor should now be using the sRGB IEC61966-2.1 colour profile. Keep in mind that this process may vary slightly depending on your specific version of Windows.